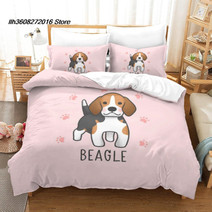 Beagle 3D Print Bedding Set
$50.00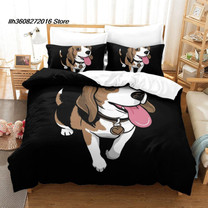 ________________________________________________
Wash
_____________________________________________
Accept hand washing and machine washing, the water temperature does not exceed 30 degrees.
Do not use any bleach, and Do not soak the set for too long time.
you may add a spoonful of salt in to the cold water; next time, you may wash our bedding sets in the washing machine, of course, not necessary to add the salt anymore.
If you're not fully satisfied, please fill in our
contact us form
and we'll quickly work to correct the problem.