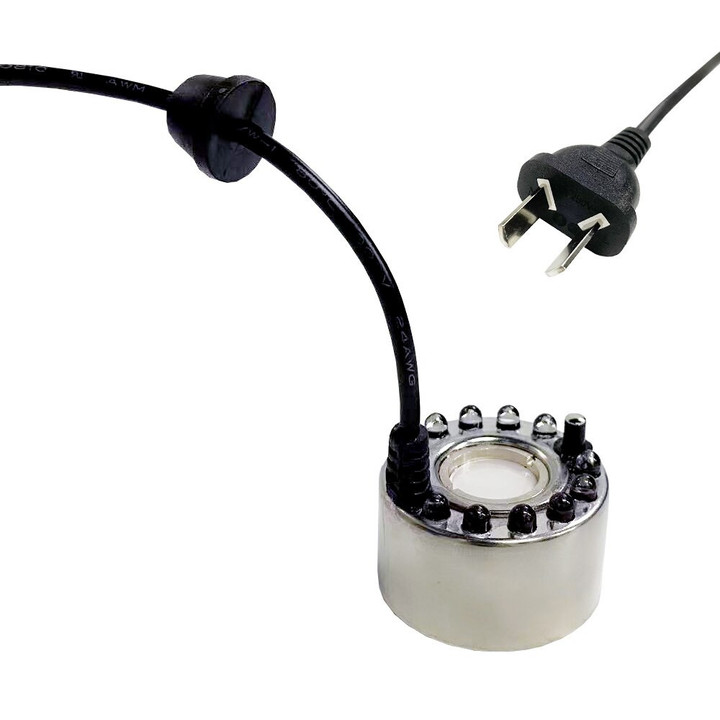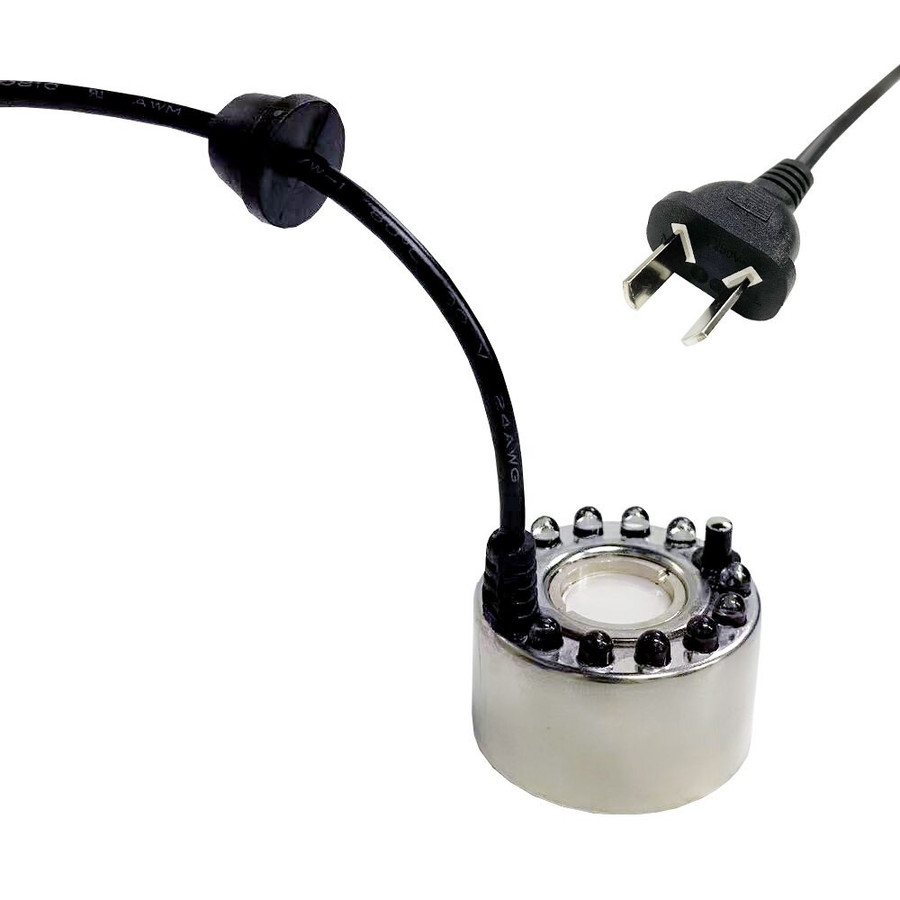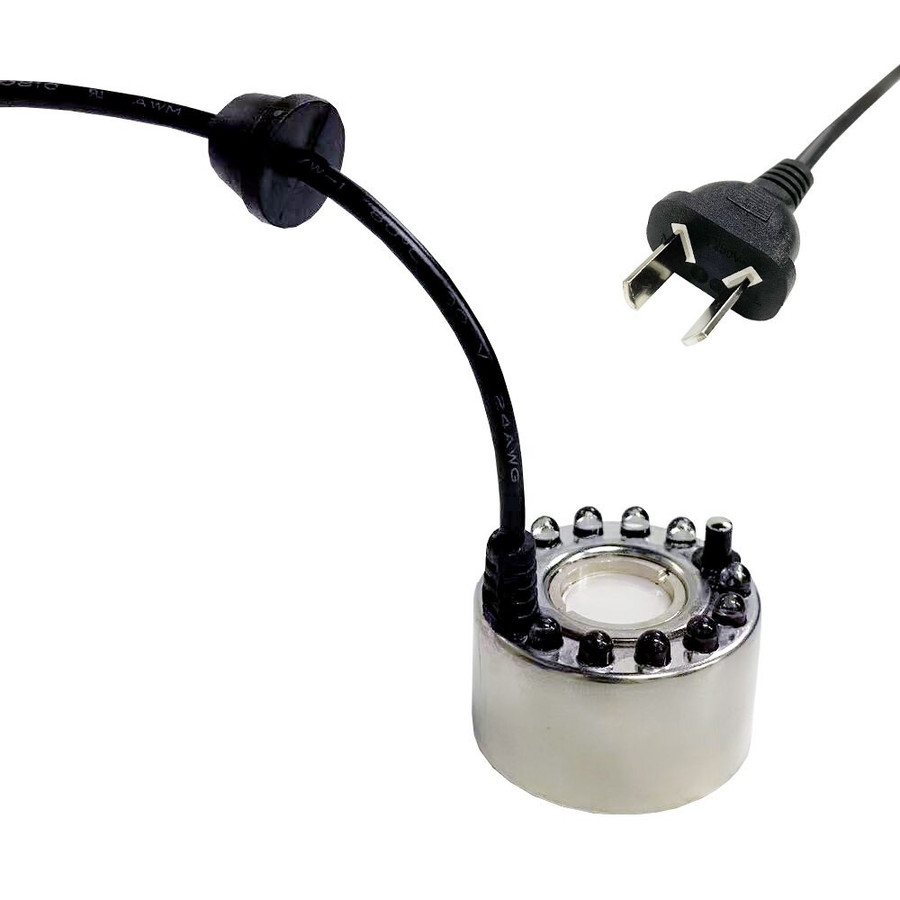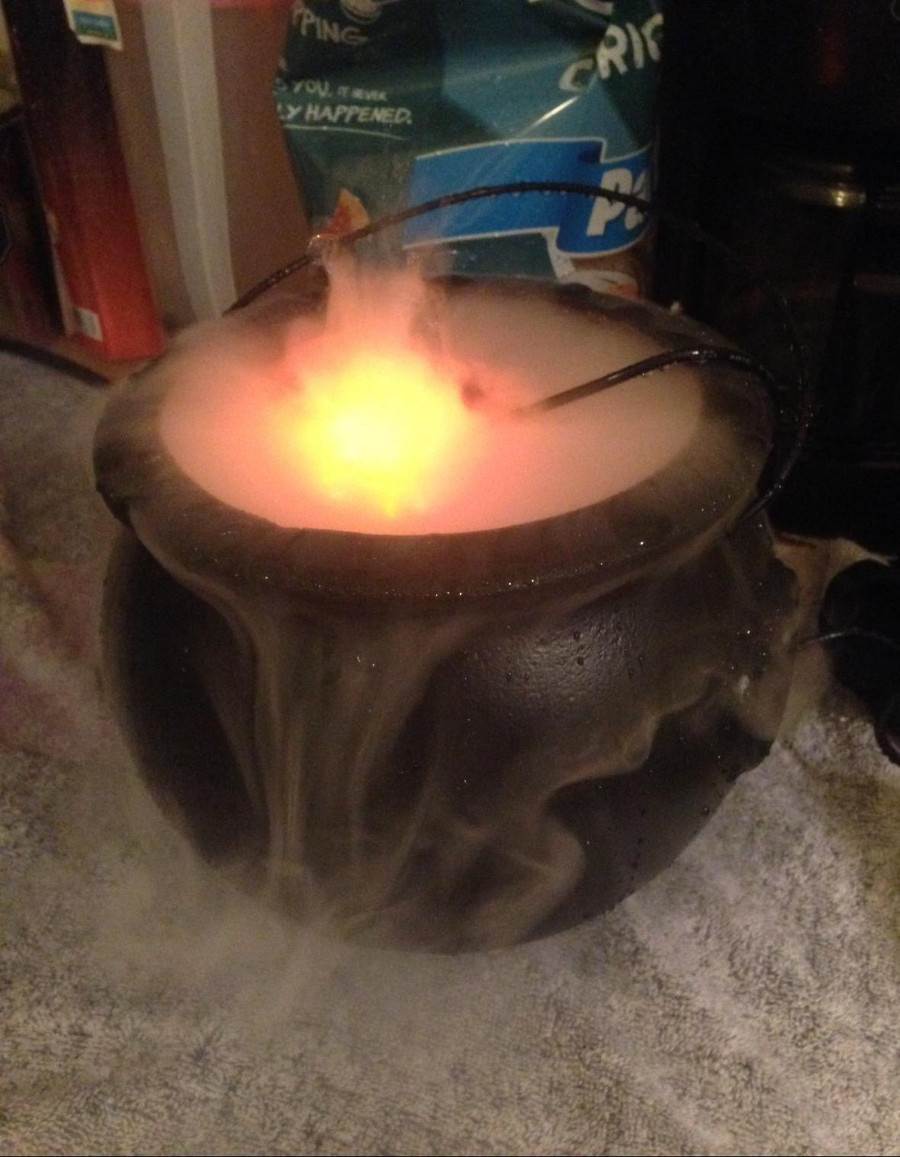 Halloween Mini LED Pumpkin Light Fogger Water Fountain Pond Fog Machine Atomizer for Halloween Christmas Party Decoration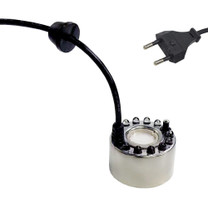 Instructions for use:
1. Connect the power supply and submerge the metal head in water to work.
2. The water cannot be pure water (drinking water). You can add some detergent to the drinking water to make it no longer pure.
Halloween Party Mist Maker, Ultrasonic Mist Maker Fogger with LED Light Flash For Halloween Decoration Water Fountain Pond Fogger
【Best Gift】
Mist maker with 12 LED lights, Color Changing rotation create fantastic party atmosphere. Mini Fog Machine bring you a surprising effect for your Easter, Christmas, Halloween, and other holiday decoration.

【High Quality Materials Fog Machine】
Waterproof Ultrasonic Mister Fogger, no heat or chemicals used, can produce enough fog. Aerosolized amount ≥ 350ml/H. Fogger with Removable Splash Guard and non-toxic ABS Plastic Bucket, sturdy and durable. Equipped with a towel to easily wipe off water droplets. Holiday Atmosphere maker, best gift for kids or friends. (Tips: Please don't add to hot water)

【Smart Control Mister Fogger】
With built-in low water level sensor, Fogger would automatically off whether if the water level becomes too low. Fogger Machine slightly heats up when it work, but will not become too hot when the water placed. Input Voltage: 110-240V; Input Power: 24W.

【Wide Application Fog Maker】
Ulstrasonic Mist Machine, provide a large amount of mist and filter unpleasant smell in the water with electro and ultrasonic technology. Also use as Air humidifier for your home or office. Ideal for Photography, Water, Fountain, Pond, Rockery, Fish Tank, Vase, Birdbath, etc. And you can put tiny toys, foil-coins, candies, treats, and chocolate in bonus Bucket at family and friends gatherings.

【Easy to Use】
Just put ultrasonic mister in water then switch on power, mist come out. Best water level is 1-2cm higher than sensor on upper edge. Long length power adapter cable satisfy indoor or outdoor fountains, water feature, and office use.
If you're not fully satisfied, please fill in our
contact us form
and we'll quickly work to correct the problem.